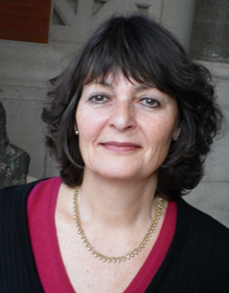 I've had the privilege of working with clients in private practice and in hospitals for over 30 years. I've worked with clients in London England, New York City, Norway and currently Toronto.
I am a registered social worker (RSW) with a Masters in Social Work (MSW) from the University of Toronto's School of Social Work.  I am a PhD Candidate. I have extensive post graduate training which includes:
2-year psychotherapy training at the Tavistock Clinic, London England (1980-1982)
Qualification in Psychoanalysis and Psychotherapy from the Post Graduate Centre for Mental Health, New York (1984-1988)
IPT therapist (Interpersonal Psychotherapy for Depression) – trained by Gerald Klerman, M.D. founder and John Markowitz, M.D. current leading figure
Foundations of Psychoanalytic Couples Therapy, International Psychotherapy Inst., Washington, D.C. (2011 – ongoing)
Hospital Experience
Whittington Hospital, London England. 1977-1984
New York Hospital-Cornell Medical Centre, children and adults with HIV infection. 1984-1994
Women's College Hospital, Women's Pelvic Health Clinic, Toronto, psychotherapy with women with a variety of pelvic issues, including pain, IC, IBS and sexual dysfunction. 2001-2004
Research Work
NIH funded IPT research study, Dept. of Psychiatry , Cornell Medical Centre, NY comparing different treatment outcomes for depression
Norwegian Centre for Child Research, Trondheim Norway, Research Associate
Doctoral Studies, Norwegian University of Science and Technology
Psychotherapist, IPT study at CAMH (Centre for Addictions and Mental Health) in Toronto
Designed and led a pilot research study – an adaptation of IPT in group format for women with pelvic pain
Teaching
Taught, supervised and trained psychiatrists, psychologists and social workers learning IPT in Norway, Sweden and Canada (1994-2004)
Writing
I have published a number of academic articles in well-known journals related to existential issues, HIV patients, group work, and counter-transference. A few are below:
Mayers, A., Spiegel, L., (l992). A parental support group in a pediatric AIDS clinic: Its usefulness and limitations. Health and Social Work, August.l83-l9l
Mayers, A., Svartberg, M. (l996). The manifestation and management of staff countertransference on a pediatric AIDS team. The Bulletin of the MenningerClinic, 60, 206-218.
Mayers, A., Svartberg, M. (2001). Existential loneliness: the concept, its psychosocial precipitants and psychotherapeutic implications for HIV-infected women. The British Journal of Medical Psychology, 74, 539-553.
Mayers, A.M., Khoo S.T., Svartberg, M.(2002) Existential Loneliness Questionnaire: background, development and preliminary findings. Journal of Clinical Psychology, 58 (9), 1183-1193.
Mayers, A., Naples, N. & Dyblie-Nielsen, R. (2005). Existential issues and coping: a qualitative study of low income women with HIV, Psychology and Health, 20, (1), 93-113
As a freelance writer, I have been published in the Toronto Star, Ottawa Citizen, Gourmet Magazine, Hawaiian Style Magazine and Women's Post.  I have been short-listed in the William Faulkner-William Wisdom Creative Writing Competition, 2010.
Professional Associations and Affiliations