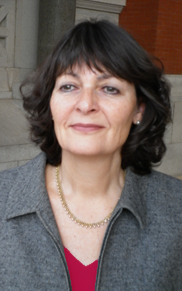 Hi I'm Aviva Mayers – a Toronto psychotherapist who works with adults, adolescents, couples and individuals. I offer psychotherapy, psychoanalysis, sex therapy, and couples and marriage counselling.  I work with clients across Canada and internationally doing individual psychotherapy and couples counseling work either by telephone or Skype.  Contact me to set up an appointment.
Psychotherapy
I see clients who are struggling with many issues such as anxiety, depression, interpersonal issues, separation and divorce, loneliness, workplace stress and other difficulties.  As a psychotherapist, I can help you to explore issues and difficult feelings that you believe are holding you up in your life.  I offer an understanding and empathic environment in which you can
sort out your thoughts and feelings
gain a deeper understanding of yourself
identify self- destructive patterns of behaviour
improve interpersonal communication
Ultimately you will feel more control in your life and have more choices.  
Psychoanalysis
Psychoanalysis is a more intensive form of psychotherapy which can involve several sessions per week. Psychoanalysis deals with the same issues as psychotherapy though can be more helpful with deep rooted problems that are driven by unconscious thoughts and feelings.
Read more about psychotherapy and psychoanalysis here.
Sex Therapy
Perhaps you are here because you are struggling with difficulties in your sexual life. 
Sex therapy can address a wide variety of issues for men, women and couples.  Men often see me with issues such as erectile dysfunction, pre-mature ejaculation and other difficulties.  Women come for issues such as low sexual desire, problems with sexual arousal or lack of enjoyment from sex.  Couples' issues can include extra-marital affairs, incompatible levels of sexual desire and sexual boredom.
As a sex therapist, I will help you examine, individually or as a couple, some of the underlying issues that are holding you back in your sexual relationship.  For further information, read my sex therapy page.
To set up an appointment call me at 647.282.3943 or email me at amayers@rogers.com
Couples and Marriage Counselling
Perhaps you are having difficulties communicating with your partner, or are unhappy but are not sure why.
Marriage and couples counselling provides a safe environment where you can explore your wishes, desires, and needs in your relationship or marriage. As a marriage and couples counsellor, I help you to understand what is keeping you from feeling understood and responded to in a way that makes you feel good about yourself and your partner.
Sessions for couples or marriage counseling are 55 minutes. You'll find more information here.
A convenient location in downtown Toronto
My office is conveniently located in downtown Toronto and is accessible by subway.  For clients who live out of the city, I schedule Skype or telephone appointments.
Would you like more information about psychotherapy, psychoanalysis, sex therapy or couples and marriage counseling or my services?  You can:
The existential loneliness questionnaire
If you are looking for information on the existential loneliness questionnaire or it's use please click here